Sunday Morning Schedule
9:30am Worship
10:30am Coffee
MidWeek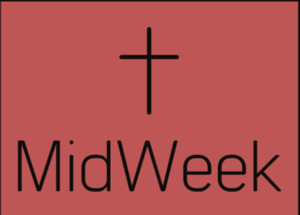 Join us as we launch this new season together!
We will be serving dinner in the Connection Café —
a time for food and song, family activities and prayer!
As in years before, we will then have opportunities to
learn and serve in different ways for all ages.
It's always a great time to jump in and join the fun!
Hope to see you there, Wednesdays 6:00-7:30pm.
(Postponed until further notice)
---
DINNER
Served from 6:00 to 6:30pm.
Join us for a home cooked meal, prayer, and song!
Then go deeper in one of these options:
LITTLE LAMBS
For those not yet in Kindergarten.
Playtime and stories will point our youngest friends
toward the love of Jesus.
MidWeek Kids
For kids in Preschool through 5th grade.
Join us for Bible stories, activities, and fun crafts as we follow Jesus together!
DISCIPLESHIP 201 or UNPACKING EXODUS
Join John to take a deeper look at what it means to take the next steps in
following Jesus, or gather with Pastor Deb as we walk through Exodus together
this fall!
CHOIR REHEARSAL
Choir rehearsal will begin in November!
We also need helping hands for dinner, cleanup, MidWeek Kids, Little Lambs, and our praise team.
Commit one quarter at a time, and go deeper with God's Word and your family here at Trinity Church!